Choose safe and effective pregnancy pain relief.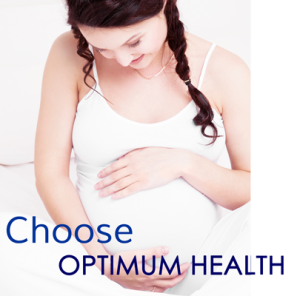 Congrats!  You have a baby on board! Pregnancy can be a time of joy and anticipation, yet for some the experience is colored by pain, discomfort and illness.
Did you know that pregnancy chiropractic treatments are both safe and effective in relieving back pain throughout your pregnancy as well as preparing your body for an easier labor & delivery?  For pregnant moms-to-be that is some terrific news!
Pregnancy Chiropractic Care
Pregnant women undergo many structural and hormonal changes that affect the spine, nerves, joints, ligaments, connective tissues, center of gravity and stability. Dr. Bennett can ensure that the spinal column, pelvis and related structures are balanced, moving easily and free of vertebral subluxations. When free of vertebral subluxation, the mother-to-be experiences pregnancy at a greater level of comfort, health and vitality and can better handle the stress of childbirth.
Since nearly all drugs and medications can cause fetal damage or malformations it is important for pregnant women to avoid them as much as possible. Chiropractic's drugless approach is another reason why it is valued during pregnancy. Pregnancy chiropractic care helps pregnant and birthing women a number of ways. Chiropractors have been performing spinal adjustments on pregnant women for over a hundred years and have noted that chiropractic spinal corrective care can help with many of the problems associated with pregnancy.
Dr. Bennett has completed additional pregnancy chiropractic training with the ICPA and is certified in the Webster Technique for safe and effective pregnancy chiropractic care.  For more information about the Webster Technique or pregnancy chiropractic care visit the ICPA website.
Infant Chiropractic Care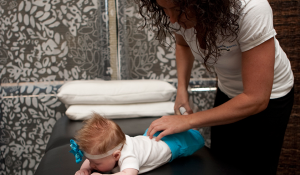 Did you know that infant chiropractic care provides many health benefits?  Dr Bobbie Bennett, at BodyWise Chiropractic in Tempe, AZ, is trained and skilled in infant chiropractic care and adjustments.  Interested in learning more about infant chiropractic care?  Drop us a note or give us a call today: 480-775-2593.
You can also read more in this funny, informal blog post about infant chiropractic care written by a chiropractor.
Why Choose BodyWise Chiropractic Tempe?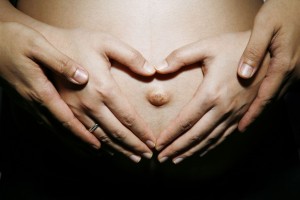 BodyWise Chiropractic Tempe is a little different from other health care providers. It's not just our commitment to providing first class health care through natural chiropractic treatments – though that's part of it. And it's not just our great rates that provide a fantastic value for our patients – though that's part of it, too. It's our whole philosophy.
If you are looking for a new Tempe chiropractor, give us a call. We'll help you see how simple and affordable it can be to get back into and maintain optimal health so you can truly be free to Choose Your Life.  Visit BodyWise Chiropractic Tempe, today!
We look forward to helping you Choose Optimum Health!
BodyWise Chiropractic Tempe: 480-775-2593