| | | | |
| --- | --- | --- | --- |
| | | | |
| | Need some oils? We sell them in the clinic or Contact me! | You can order professional-grade supplements here! | |
Here are some recommendations to help you be the healthiest YOU!
Need some Oils? Link to get some, or stop in BodyWise Chiropractic to pick some up! https://www.doterra.com/US/en/site/bodywisechiro
Order professional-grade supplements Dr. Bobbie recommends here! Go here to create an account to order.
https://us.fullscript.com/welcome/bodywisechiropractic
Build up your immune system! Zinc, Vitamin K-2 D-3, and  Elderberry syrup are great supplements to add to your daily routine.
Handcrafted Elderberry Syrup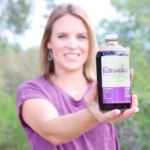 Bodywise Chiropractic is now offering handcrafted elderberry syrup from the Elderberry Lady! Her product uses the highest quality, organic ingredients and sweetened with local honey! Never added sugar or preservatives and produced in a certified kitchen from the only licensed producer in the east valley. Keep your family healthy this season the natural way!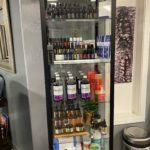 You can purchase a pint for $25 at BodyWise Chiropractic! Come pick up your bottle!
Visit her page for more information https://www.facebook.com/elderberryladyaz