For your convenience, we maintain an easily accessible location and flexible hours – including evening chiropractic appointments.  We make it simple for you to get the help you need.
Click map for directions from your location
From US-60: From US-60: South on Rural Rd,  take 1st left to Lakeshore Drive.  Look for the brown 'Lakeshore Gardens' sign.
Office Hours
Monday/Wednesday/Friday    9:30-1 and 2:30-6:00
Tuesday  9:30-1 and 2:30-6:00 hours with Dr. Molly                   
Thursday/Saturday/Sunday CLOSED
Need to send an urgent update?  Text us at: 480-440-4511.
Got questions?  Drop us an email:  info@bodywisechiro.net
.
Why Choose BodyWise Chiropractic Tempe?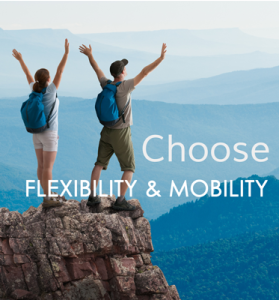 BodyWise Chiropractic Tempe is a little different from other health care providers. It's not just our commitment to providing first class health care through natural chiropractic treatments – though that's part of it. And it's not just our great rates that provide a fantastic value for our patients – though that's part of it, too. It's our whole philosophy.
If you are looking for a new Tempe chiropractor that offers evening chiropractic appointments, give us a call. We'll help you see how simple and affordable it can be to get back into and maintain optimal health so you can truly be free to Choose Your Life.
Visit BodyWise Chiropractic Tempe for an evening chiropractic appointment, today!
Member of the Tempe Chamber of Commerce